1 Bright Way To Make Your Loved One Smile This Valentine's Day in Newport Beach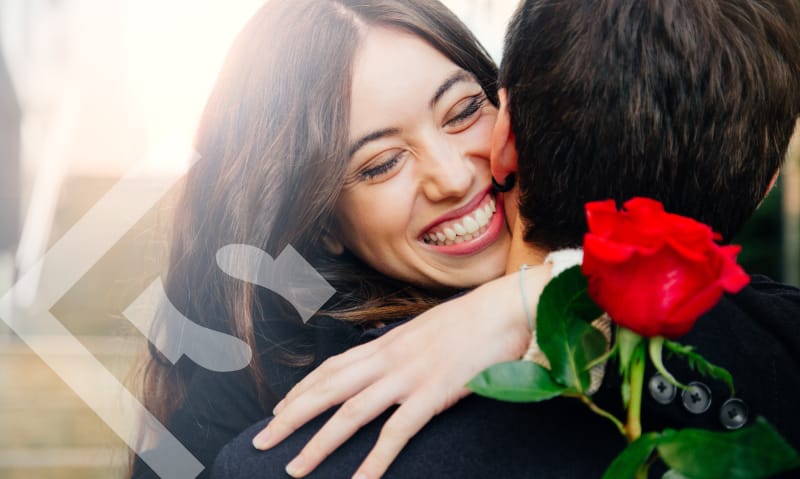 Why Teeth Whitening Could Be the Perfect Gift
You always hope that your Valentine's Day gift will make your loved one smile, but it's not always easy to decide what to get them. If you've heard them voice concerns about their smile, then a smile makeover could be the perfect gift to give them this Valentine's Day in Newport Beach.
Teeth whitening and other cosmetic options can give them a smile they're happy to share with the world. Show you've been listening by giving your love the gift they've been wanting but just haven't purchased for themselves.
Teeth whitening is one of the most widely used cosmetic dental treatments. In fact, more than 37 million Americans whitened their teeth in 2020 alone. Many people are concerned about the brightness of their smiles, and for good reason.
For one, a brighter smile helps boost self-confidence. Your smile is often the first thing that people notice about you, so any way to brighten your smile can help you face the world more confidently. Your smile can also have a major impact on how people see you. Whether at work or out with friends, people take note of your appearance. Teeth whitening provides an easy way to achieve a noticeable impact with a brighter smile.
In fact, the impact that a brighter smile can have on your life may be greater than you think. It changes the way people see you, and that can lead to greater success in your career, as well as in other areas of your life.
Professional teeth whitening also delivers incredibly fast results, letting you improve the look of your smile ahead of important occasions. There aren't many treatments that deliver these kinds of results in such a short time.
Why choose professional teeth whitening?
You've likely seen plenty of toothpaste, strips, and other whitening remedies on store shelves. However, these don't deliver the same kind of results you can get with professional teeth whitening in Newport Beach.
A cosmetic dentist can provide in-office whitening that delivers results that very same day. The dentist applies a clinical-strength whitening gel to your teeth. This rapidly removes stains, providing noticeable results in just one visit.
You can also ask about professional take-home whitening kits, which deliver better results than over-the-counter options and generic trays. These teeth whitening kits feature custom-made dental trays that provide excellent coverage and comfort during treatment.
Your cosmetic dentist can also fine-tune the level of whitening to achieve a natural-looking smile and take the guesswork out of whitening.
More Smile Makeover Options
Teeth whitening is one of the fastest and most convenient ways to improve a smile, but far from the only one. You can treat your loved one to a smile makeover to include a range of cosmetic treatments for a beautiful smile.
Dental bonding is another straightforward way to deal with a wide range of dental concerns. The treatment uses dental resin to correct proportions or address imperfections. Your dentist will customize the shade of the resin and expertly sculpt it to match the rest of your natural smile perfectly.
So if your loved one has minor chips or cracks, dental bonding can restore their smile. It's also great for dealing with minor gaps, uneven spacing, and other imperfections that can affect your smile.
Gum contouring can provide a more proportional smile, as can crown lengthening. These treatments alter the gumline to provide a more aesthetically pleasing smile.
Other types of imperfections might call for porcelain veneers. This is where your dentist replaces a thin layer of enamel on the front surface of a tooth with a custom-made porcelain veneer to create the perfect shade and shape.
Your loved one can speak with a cosmetic dentist to find out which of these treatment options can best improve their smile. Every patient is unique, so careful treatment planning goes into every smile makeover.
Schedule a smile makeover this Valentine's Day.
If your loved one has brought up concerns about their smile or wishes to make cosmetic dental improvements, then a smile makeover could be just what they need. Teeth whitening and other cosmetic solutions can deliver noticeable results quickly, letting them confidently share their smile with the world.
Dr. Desai and the team at Luminous Smiles can develop a personalized treatment plan to address your loved one's individual needs. Whether through teeth whitening or other cosmetic options in Newport Beach, we'll keep your loved one smiling well past Valentine's Day. Reach out today to schedule a consultation.