What Is AACD Accreditation, and Should My Cosmetic Dentist Have It?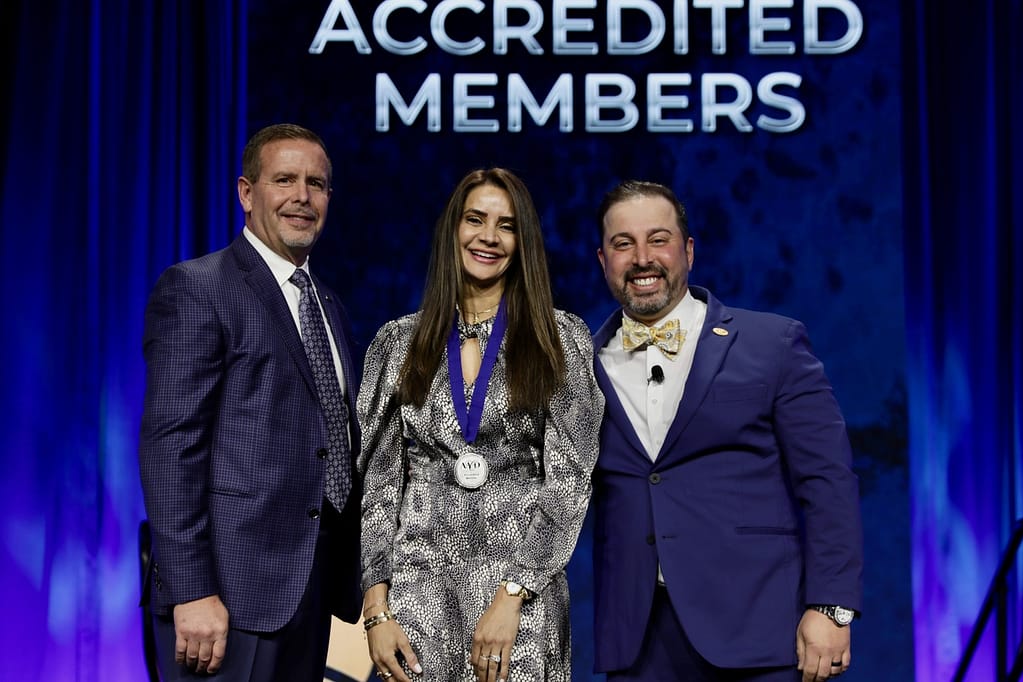 Choosing the Best Cosmetic Dentist in Newport Beach
Choosing a cosmetic dentist is far from a simple task. Dental work is not like getting a haircut; dentistry is sometimes irreversible and can impact the way you smile and how others perceive you. Patients spend hours, even years, seeking a dentist who has the right skills, has experience with the most modernized dental technology, and can provide personalized care. This is one of the reasons it is imperative when looking for a cosmetic dentist that you find one who is accredited by the American Academy of Cosmetic Dentistry (AACD). Anyone can claim they are a cosmetic dentist, but fewer than 500 dentists worldwide have accomplished accreditation with the highly respected AACD.
What is the AACD?
The American Academy of Cosmetic Dentistry is a network of dedicated dentists who pursue continuing education in a rapidly evolving field of dental aesthetics. It represents a small percentage of dentists worldwide who accomplish exceptional cosmetic dentistry. There is a reason that people like celebrities and those in the public eye search for an accredited cosmetic dentist. This distinction is a well-known attestation to high levels of continuing education and top-notch care.
The AACD offers the latest research and cutting-edge technology so member dentists can be the first to introduce new techniques to their patients. AACD dentists spend countless hours testing their skills through in-person oral case presentations and written examinations, which separates an average general dentist from someone like Dr. Desai at Luminous Smiles.
Does it matter if your cosmetic dentist has AACD accreditation?
Anyone can claim they are a cosmetic dentist, but what does that really entail? Not all dentists can achieve this title. In fact, fewer than 500 dentists worldwide are accredited with the AACD because it entails rigorous training and examination to earn that title. An AACD dentist is one who:
Submits clinical cases to demonstrate their clinical excellence, artistic designs, and diagnostic skills
Completes an oral examination through detailed, challenging case studies
Takes a comprehensive written examination on all areas of cosmetic dentistry, including smile design, materials, periodontics, occlusion, etc.
Attends and completes two required workshops with the AACD as well as attends numerous scientific sessions
Why do you want a dentist with AACD accreditation?
There is a major difference in dentists who are skilled in general dentistry and those who understand the fundamentals of advanced cosmetic procedures. An AACD-accredited cosmetic dentist like Dr. Desai has a background in all areas of dentistry, but the specialized training she has gives her a leg up on most dentists.
Dr. Desai is also a member of the Kois Center, which is a highly respected program for those who want to practice with a scientifically proven background. Dr. Desai highly recommends that patients choose a dentist who specializes in both general and cosmetic practices because they have the experience necessary to treat challenging cases.
The last thing patients want is to go through lengthy, expensive treatment just for it to fail. A dentist AACD accreditation like Dr. Desai has the elite training and skills to properly diagnose issues and design treatment plans that will create beautiful, long-lasting, healthy smiles.
It is important to choose a dentist with AACD accreditation because the training offers dentists the opportunity to understand the biomechanics of a smile and how to master complex cosmetic cases like those involving congenitally missing teeth, bite problems, irregularly sized teeth, and periodontal challenges.
Sometimes a patient is interested in dental veneers, but if not done properly, those restorations will not be aligned or look right. A dentist with AACD accreditation looks at the entire mouth, including orthodontics and mechanics, to determine if other treatment is necessary before veneers to create a more harmonious smile. Lastly, sometimes patients need gingival contouring to produce a perfect smile with an even gumline. Cosmetic dentistry is more than just fixing teeth—it is a work of art that contributes to our health and overall well-being. 
Put your smile in Dr. Desai's hands.
Your smile is one of your best assets, which is why it is important to put trust and confidence in someone who provides the best in professional dental care. Dr. Desai is the only female AACD-accredited dentist in Newport Beach, so it is not surprising people come from hours away for her expertise. With her extensive training and her prestigious Kois Center membership, there is no question that your smile and your family's oral health are in good hands at Luminous Smiles.