A Confident, Radiant Smile Can Award You Success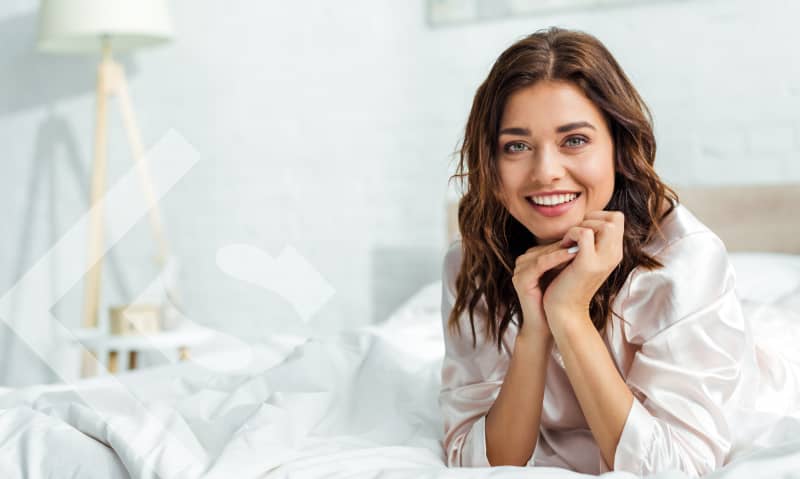 Elevate Your Presence With Cosmetic Dentistry
Everyone wants to feel confident and attractive. We tailor our fashion to reflect our identities, visit the salon for on-trend hair, take vitamin supplements to boost our skin's glow, and hit the gym to improve our physical fitness. But we shouldn't overlook one crucial physical characteristic—our smiles.
Your smile and teeth impact many facets of your lifestyle, from nailing important first impressions with VIPs to your self-confidence and well-being. Here's why smiles are a big deal and how cosmetic dentistry can be your secret weapon to elevating your personality and presence in a room.
A great smile can positively enhance others' perceptions of you.
"Sometimes your joy is the source of your smile, but sometimes your smile can be the source of your joy." —Thich Nhat Hanh
Science shows that laughter is contagious, and it turns out that smiles are equally infectious. Think about your favorite person and imagine them caught in a moment of pure joy, grinning ear to ear without a care in the world. Just the mental image is enough to make you smile.
Smiling is an essential physical feature humans rely on to form opinions or impressions of one another. Not only does a genuine, warm smile show that we're friendly and welcoming, but the physical appearance of our teeth also plays a role.
Studies have found that people with straight teeth are often perceived as more successful, wealthy, happy, healthy, and intelligent. Straight, white teeth are also considered very attractive in our country, evident by the popularity of orthodontic care and cosmetic dentistry.
Your smile has a significant impact on your general well-being. 
Having a great smile will also boost your confidence. Self-confidence is something we all want more of, and ensuring our smiles accurately represent how we feel internally is empowering.
The simple act of smiling makes you feel happier, even if you are faking it, because the simple act of smiling releases cortisol and endorphins, which help lower blood pressure, boost the immune system, and decrease stress. Try this out for yourself by taking a deep breath, slowly exhaling, and smiling as broadly as possible.
You'll also smile more often and freely when you love how your smile looks. Smiling has a positive effect on your mood and the moods of those around you. It's no surprise that people with genuine smiles and friendly, confident demeanors have magnetic, charismatic personalities.
Cosmetic dentistry can help you achieve your ideal smile.
Natural smiles have inherent flaws. In fact, the majority of people could benefit from orthodontic care, which means slightly crooked teeth and gaps are far more "normal" than straight teeth. Tooth enamel isn't naturally bright white either. However, cosmetic dentistry makes it possible for anyone to get the smile aesthetic they find most attractive.
Cosmetic dentistry can give you a beautiful smile that looks like yours but better in several ways, including:
Professional teeth whitening is a great way to freshen up your smile and dip your toes into the world of cosmetic dental care. Professional whitening products are very effective—more so than store-bought strips—and won't harm your enamel.
Invisalign is a fan-favorite orthodontic care system for anyone who wants to straighten their smile secretly. The average treatment timeframe is only 12 to 18 months, and minor crowding or gaps can take as little as six months to fix.
Porcelain veneers are the quintessential smile makeover solution. You can cover a few teeth or your entire visible smile in thin porcelain shells to give your smile a completely new appearance.
If you're not ready for veneers or you only have some minor chips you'd like fixed, dental bonding is a non-invasive alternative. Similar to whitening, it's also a great introduction to cosmetic dentistry or a way to fake the look of veneers before investing in the real thing.
Gummy smiles don't have to be permanent. A combination of gum contouring and crown lengthening can balance your smile, and veneers will be placed to protect the teeth and complete your beautiful new look.
Dental Implants or Bridges
Dental implants or porcelain bridges are typically considered to be restorative dental care, but there's no doubt that missing teeth can tank your smile confidence. If you have missing or bad teeth that need to be extracted, your smile makeover can include dental implant surgery or a prosthetic bridge.
Design your dream smile with Dr. Desai at Luminous Smiles.
The dentist you entrust with your oral health is the key to unlocking your smile's full potential. You want to choose a dentist with outstanding excellence in their field, bringing expert knowledge and an artistic touch to their smile makeovers.
Equally important is choosing a dentist with exceptional interpersonal skills who values you as a person and ensures you feel respected and heard. Dr. Desai is a highly accredited cosmetic dentist in Newport Beach who meets and exceeds these expectations. Take the first step toward your best smile ever by scheduling a virtual or in-person smile consultation with Dr. Desai via phone or by online request.