What Makes Your "Best Dentist" Perfect for Your Needs?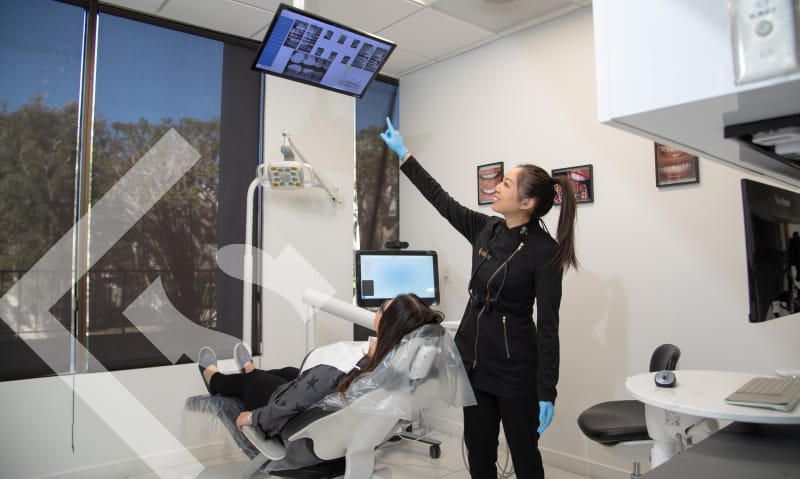 Elevate your expectations for dental care.
Everyone needs a dentist, but not everyone has a dentist they love and want to visit for the rest of their life. The truth is, your choice of dentist significantly impacts your smile, presently and in the future. A good dentist will make you feel comfortable and help you achieve optimal oral health, but a great dentist who values personalized patient care can offer you much more.
If you've experienced rushed appointments and underwhelming results or felt you're a customer instead of a human, it's time to make a change and begin searching for your perfect dentist.
Five Essential Factors for a Forever Dentist
Feel confident during your search by ensuring that any prospective dentist demonstrates these five crucial attributes.
1. Education and Accreditations
The first thing to evaluate is the dentist's professional experience.
Knowing a dentist is highly skilled in modern dentistry will naturally add to your comfort and ensure you'll receive a superior level of care. After all, charisma and state-of-the-art technology can't make up for education and real-world knowledge.
Experienced dentists should proudly list their education, certifications, and accreditations on their practice's website, as Dr. Desai has done here. The brief biography helps you get to know Dr. Desai and gives you an understanding of her accomplishments as the only female American Academy of Cosmetic Dentistry-accredited doctor in Newport Beach.
2. Personality and Communication
Your dentist's personality directly impacts your satisfaction and happiness as a patient.
Statistics show that many people value a dentist's interpersonal skills, especially communication, patience, and respect. Even if a dentist is a genius in their field, if their personality clashes with yours and leaves you feeling unheard, disrespected, or disregarded, you're certainly not going to look forward to returning.
A forever dentist will make you feel prioritized, respected, and relaxed during visits. Great dentists like Dr. Desai strongly focus on developing lasting patient relationships. She and her team will get to know you personally and take the time to prove that you're in the very best hands. For the ultimate privacy and one-on-one care, concierge dentistry services are available.
3. Advanced Technology
Dental technology directly affects your experiences during treatment and routine visits.
What makes modern dentistry so incredible is the technology available to dentists for diagnosing, treating, and preventing oral health issues. Technology, whether handheld instruments, advanced imaging, or new techniques, helps dentists just as much as it helps patients. A great dentist recognizes this and invests in these advancements.
Dr. Desai's practice offers the latest technology, including digital X-rays, iTero scanners, and digital impressions. She also invests in continuing education to ensure her techniques and knowledge reflect the highest standard of care.
4. Menu of Services
Referrals are sometimes necessary, but your perfect dentist should offer all the standard services you want now as well as options you'd like to have in the future.
Your forever dentist should offer the three pillars of modern dental care: preventive, restorative, and cosmetic dentistry. Preventive and restorative dentistry maintains optimal oral health and repairs damage from decay, gum disease, and wear. Cosmetic dentistry boosts your oral health and self-confidence by fixing aesthetic and functional flaws in your smile.
Dr. Desai takes her menu of services further by including treatment and therapy for temporomandibular joint (TMJ) disorder, sleep apnea, full mouth restoration, and personal smile design for the ultimate smile makeover. As a patient of Luminous Smiles, you'll be able to achieve and exceed all of your smile and oral health wellness goals without the need for referrals.
5. Artistic Workmanship
The function and durability of a dental restoration or cosmetic enhancement are critical, but aesthetic appearance is just as important.
Your forever dentist should bring an artistic touch to their work. They'll be precise in blending a restoration with surrounding teeth and consider a person's natural smile anatomy for a result that looks like their smile, only better. They'll work only with the best technicians who deliver superior results for restorations and dental enhancements requiring lab-created pieces.
Dr. Desai's extensive education in cosmetic dentistry allows her to craft stunning realistic results. Her attention to detail is apparent in each of her services, whether it be a simple dental filling or an elaborate smile restoration.
Complete your search for a forever dentist at Luminous Smiles.
Your ultimate smile destination in Newport Beach, California, is the luxurious and inviting Luminous Smiles office. Dr. Desai's peers have voted her as a top dentist in Orange Country for three consecutive years, and the numerous patient testimonials for Luminous Smiles further solidify her achievements. Kick mediocre dental care to the curb and prepare yourself for your most luminous smile yet. Start your journey by booking a new patient evaluation via phone or online request.