Your smile is a work of art.
Your Newport Beach Cosmetic Dentist
Understanding how the art of cosmetic dentistry interacts with the individuality of every patient is something that takes time and experience to master. With cosmetic dentistry, every small measurement and consideration contributes to the overall appearance of your smile. Dr. Desai has put in the work to perfect her technique, utilizing her natural abilities to apply the science and artistry that are the foundation of cosmetic dentistry.
Fall in love with your smile. Having a smile you love has endless benefits.
Top Cosmetic-accredited Dentist
Trust your smile with cosmetic dentistry experts.
Dr. Dimple Desai is an American Academy of Cosmetic Dentistry member and accredited dentist. As the only woman with AACD accreditation in Newport Beach, Dr. Desai is proud to offer patients advanced cosmetic dentistry options and results. Dr. Desai is also a Kois trained dentist, which means she has completed a rigorous education program that is designed to help good dentists become great dentists who often go on to become industry-leading professionals, mentors, educators, and more. Kois trained dentists practice evidence-based dentistry backed by science and data so patients receive the best possible results. Dr. Desai's pursuits to achieve advanced certifications, accreditation, and training speaks to the level of commitment she holds in providing her patients with the best care and experience.
Additionally, our doctors hold advanced certifications in aesthetic restorations and prosthodontics. So, no matter if you need solutions for chipped or broken teeth or for tooth loss, you'll be in the best hands.
The Smile of Your Dreams is Waiting
Add Brilliance
to Your Smile
Protect
Your Health
Trust Advanced
Dental Skills
Brighten your smile with whitening.
Professional teeth whitening is quick and effective.
Many of the foods and beverages we consume on a daily basis can impact the brightness of our teeth. From coffee and wine to curry and more, our teeth start to tell a tale we'd rather they didn't as they yellow and stain. Even aging results in teeth that aren't as white as you'd perhaps like. Professional teeth whitening provides a possible solution with results that can brighten your smile by as much as 5 to 10 shades! It is one of the procedures most often chosen by patients at Luminous Smiles, and our team can help you achieve results without damaging your enamel or causing extreme sensitivity (which are common issues with many DIY remedies). We offer both in-office whitening and at-home bleaching.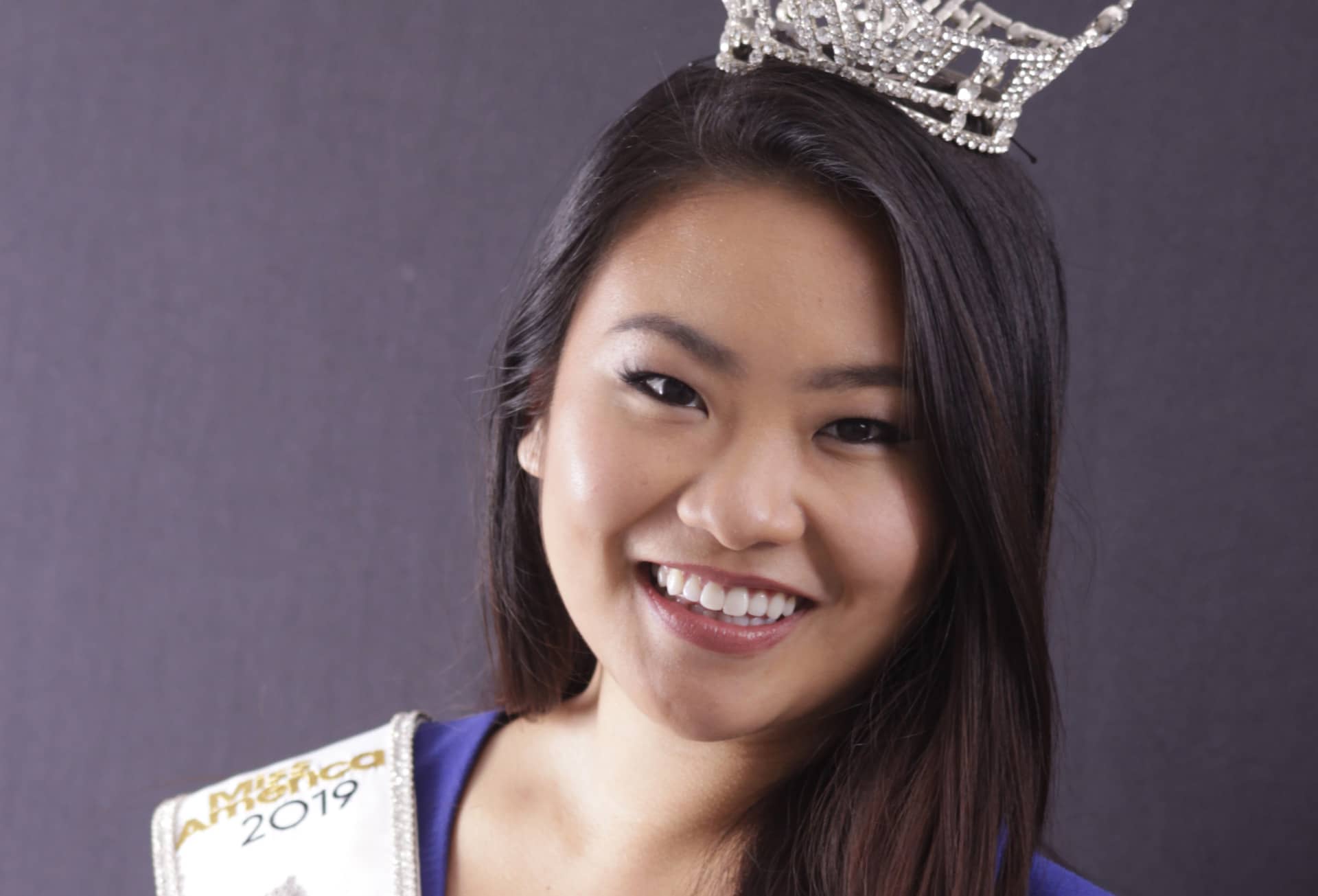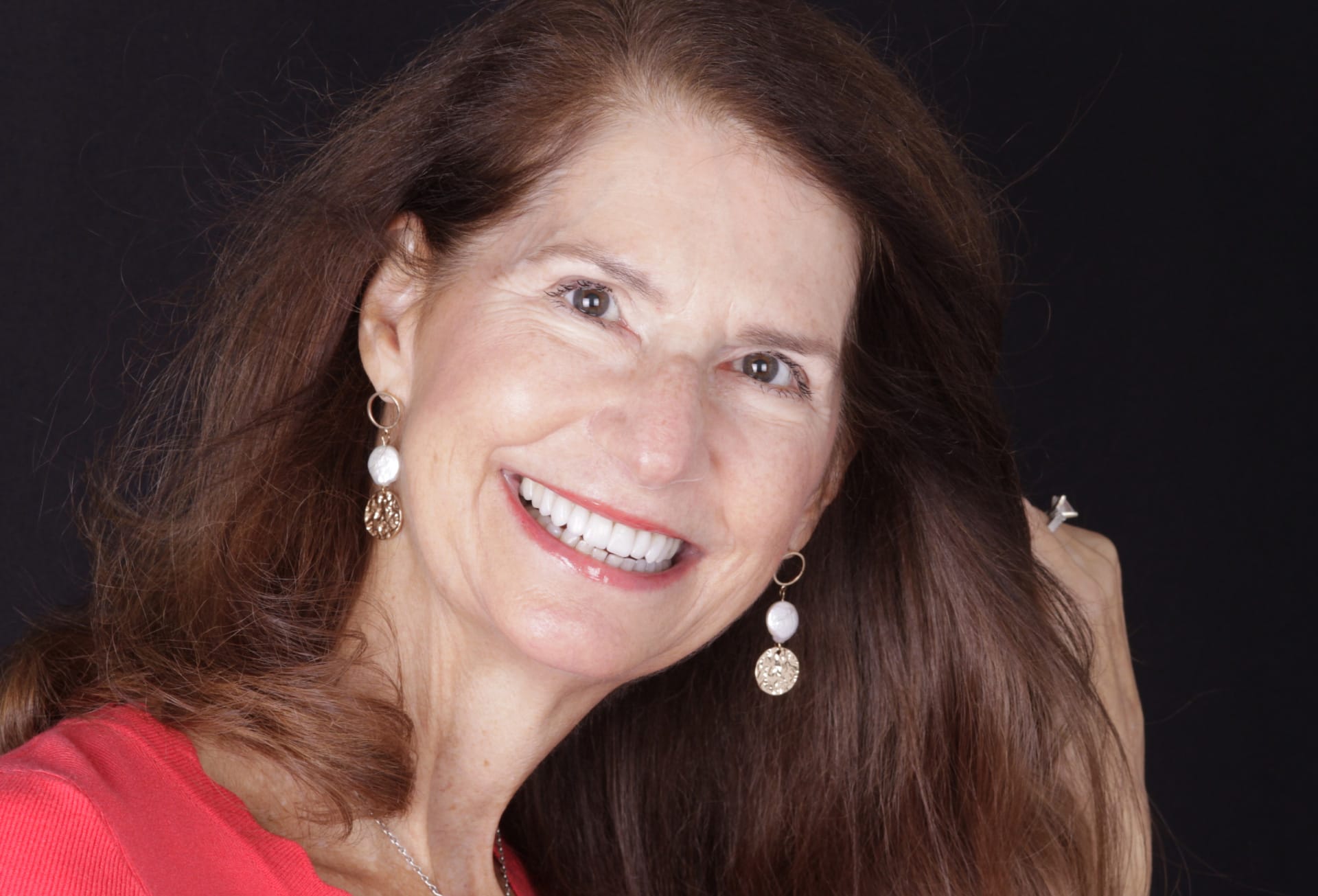 Minor chips in your teeth can be a thing of the past.
Composite bonding can eliminate any evidence.
If you have a chipped tooth, bonding may be the best option to restore your tooth to its natural shape and appearance. With composite bonding, we use a tooth-colored compound that naturally flexes when you speak and chew. Not only will it match the rest of your teeth, but it will perform as close as possible to your natural tooth. And you won't see any evidence of a chip! It will be like it never happened. Dr. Desai has spent years developing and perfecting a system for bonding that allows her to precisely match the natural enamel that has worn away. And she only uses the best composite products from Sweden and Brazil.
Erase blemishes and reshape your smile.
Veneers can give your smile the brilliance you've been hoping for.
Daily life can be rough on the appearance of your smile. From medications that cause permanent staining to aging to chipped and broken teeth and malfunctioning bites (malocclusion), there are a number of reasons you may be less than thrilled with your smile. Veneers can correct a variety of issues, even eliminating slight gaps and making your teeth look straighter. We offer porcelain and composite veneers to give you options to achieve the smile you want. And our team is highly trained and experienced in marrying the art and science of cosmetic dentistry. Dr. Desai has honed techniques and developed her own processes through the art of dentistry that will result in results you'll love. The first step to the smile you want is scheduling an evaluation.
You show more gums than teeth when you smile.
And gum contouring can change that.
Some people are abundantly blessed with gum tissue, and they can feel like their best smile is hiding beneath a layer of gums. Gum contouring, or gingival sculpting, can uncover your beautiful teeth to provide you with the smile you've always wanted. At Luminous Smiles, we focus on providing a comfortable experience that leaves you relaxed and happy with the results.
Save your teeth and improve your smile.
Dental crowns and bridges help keep your smile shining bright.
With cracked, broken, or badly decayed teeth, you may be wondering if there is any chance in saving the tooth at all. Often, a dental crown can preserve the remaining structure of your tooth while restoring the appearance of your damaged tooth. In instances where the tooth is too damaged to be saved, an extraction might be necessary to preserve your oral health. But don't worry! A dental bridge can span the gap created by your missing tooth to allow you to continue to chew normally. It will also make it appear as if there is no gap at all. Dr. Desai and the team are experts in giving you a beautiful smile that also preserves your oral health.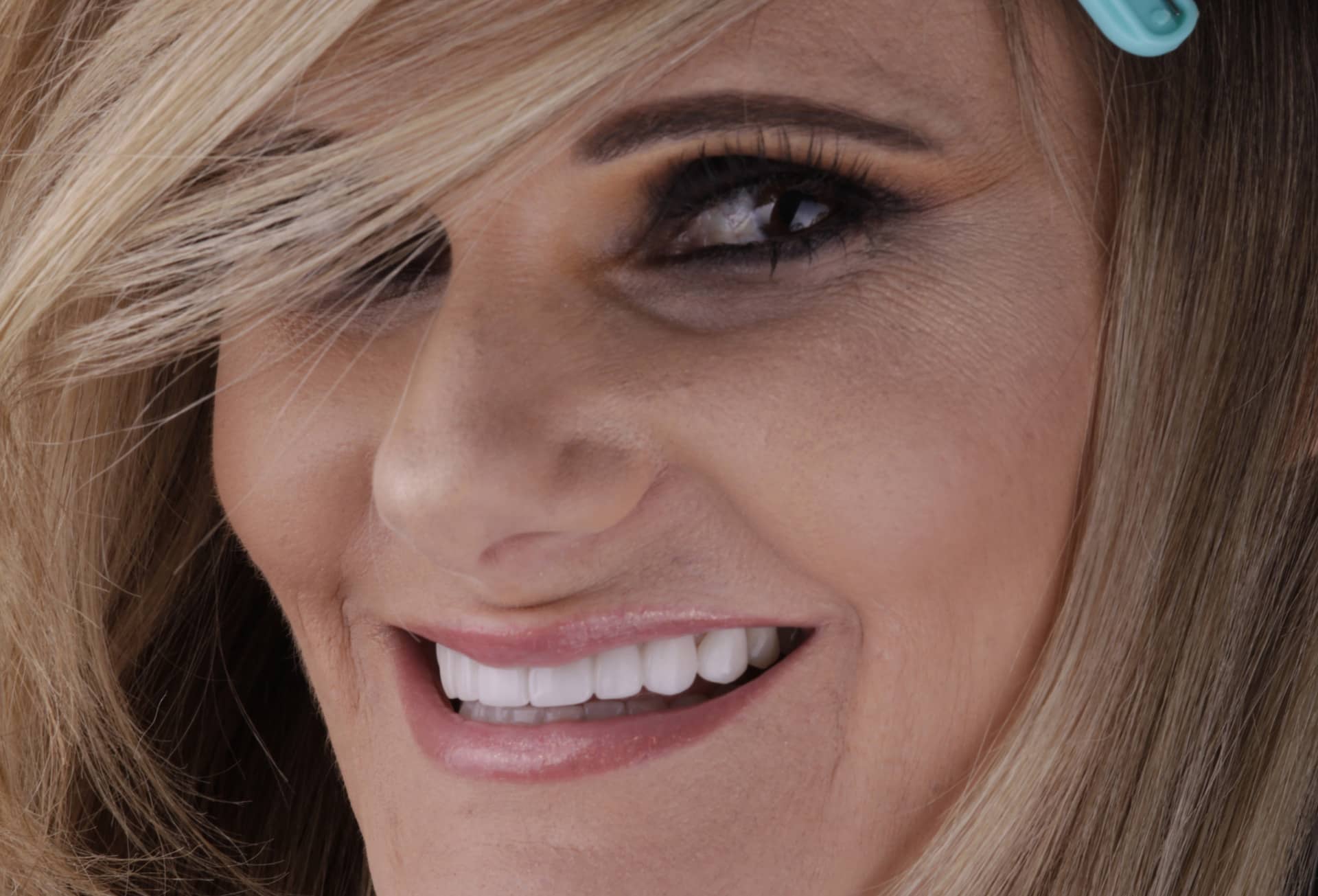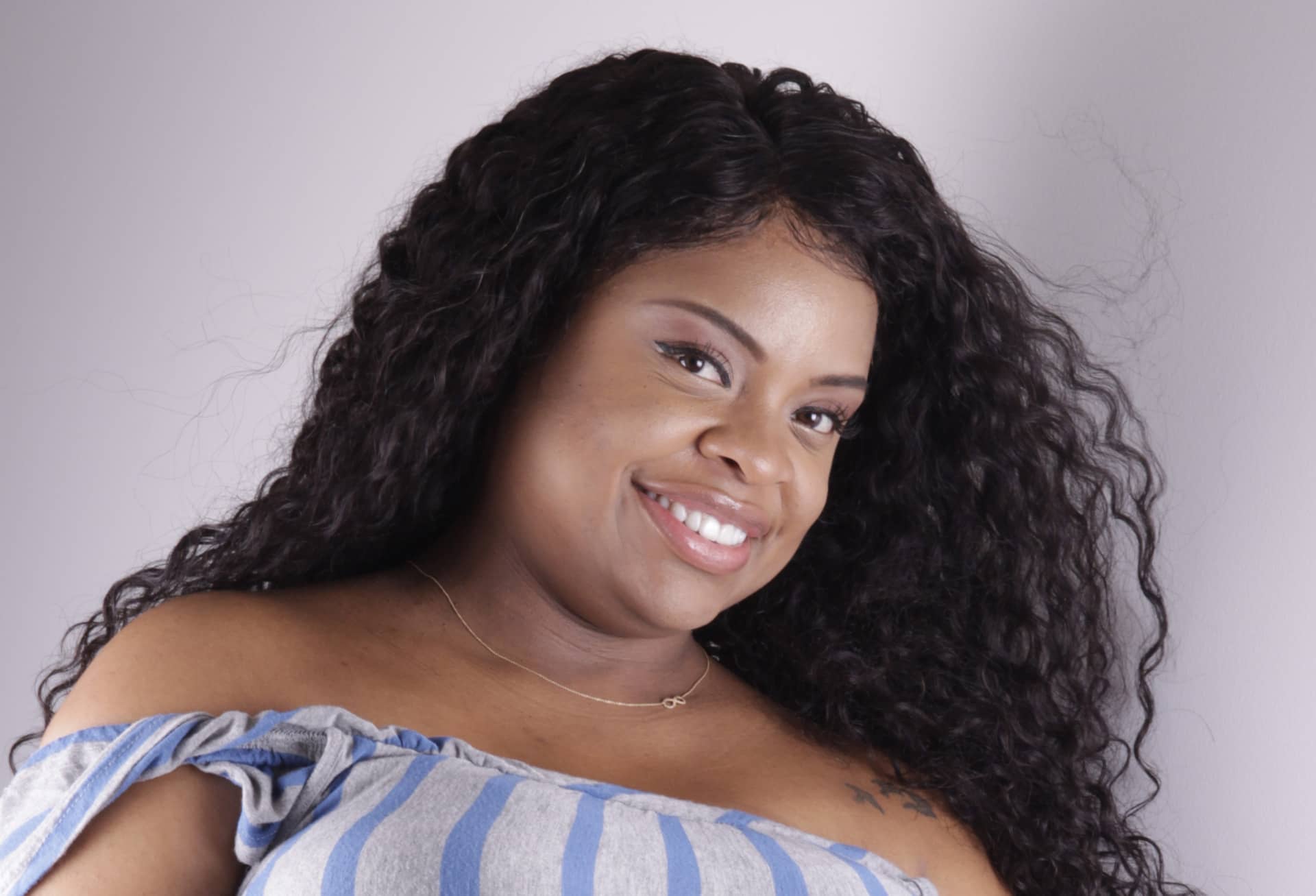 Get the well-aligned smile you know you need.
Discreetly, with Invisalign.
Whether you've always wished for a straighter smile or your teeth have shifted with time, a well-aligned smile is obtainable at any age. With Invisalign, no one will even notice unless you point it out. No painful brackets and wires, either. And with advanced imaging technology, no need for messy impressions! A well-aligned bite decreases the chances of future chips and cracks and excessive wear on the chewing surfaces of your teeth. Additionally, bite alignment means a smile that is easier to brush and floss. It reduces your risk of developing serious periodontal disease! Get the orthodontic treatment you need discreetly without the pain and hassle of braces.
You'd like a whole new smile.
But you're not sure it's possible to reach your goals.
You know what you want, but you're not sure it's possible. And you know the options (veneers, crowns, and more), but you don't know what's right for your situation. Luminous Smiles specializes in personal smile design. With cosmetic dentistry, the typical "fix-it" mindset associated with problem-based, general dentistry is out the window. Dr. Desai's first priority is to listen to you, the patient, very carefully about your perception of your smile. Your perception and desires for an ideal-to-you smile will guide and inform the treatment plan. Combining this listening approach with her artistry and clinical knowledge, Dr. Desai will create your ideal smile. It will fit the shape of your mouth and the contours of your face and lips.
Dr. Desai is the only woman in Newport Beach with American Academy of Cosmetic Dentistry accreditation with advanced skills honed through training and years of experience. Start your journey to the smile you've been dreaming of today.
You can have the smile you want.
And have a fabulous, comfortable dental experience.
The team at Luminous Smiles takes great care in making every patient feel more like they're at the spa than a dental appointment. From cozy blankets and pillows to sedation to calm nerves and your choice of Netflix show, your comfort is our top priority. We also have the latest technology that will give you a great experience, such as our iTero digital scanner. This scanner means no messy impressions, and no need to challenge your gag reflex to endure it! We look forward to becoming your Newport Beach dental home.
Dental Care from an Award-winning Dentist in Newport Beach
Your Smile Deserves the Best
Dr. Dimple Desai graduated among top of her class from USC dental school in 2008 after being selected for a two-year scholarship by a family who wanted to support a dentist who would carry on their father's legacy and vision for dentistry. Since then, she's graduated from the Kois Institute; earned an American Academy of Cosmetic Dentistry accreditation; attended Spears workshops; been voted one of the nation's top 40 dentists under age 40; received the Top Dentist award for Orange County in 2020, 2021, and 2022; been published in "Inside Dentistry" and worked with Miss California pageant winners.
Dr. Desai is one of the 490 dentists worldwide with American Academy of Cosmetic Dentistry accreditation.
And the only female dentist in Newport Beach with such accreditation and clinical skills and education. You're in expert hands at Luminous Smiles.