What If You Dressed as Miss California This Halloween?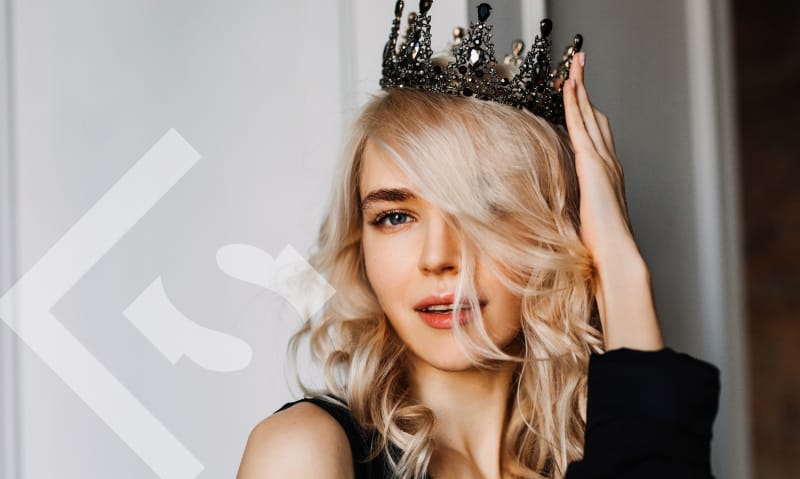 How To Recreate the Perfect Miss California Look
The Miss California USA beauty pageant is one of the longest-standing of such pageants in the United States, dating back to 1952. This prestigious event crowns one gorgeous and talented woman each year as Miss California USA, and on six occasions, those winners have gone on to become Miss USA.
So if you'd like to be Miss California USA this year for Halloween, what exactly will that take? The judges make their choices based on poise, personality, intelligence, and beauty, with several interviews and stage presentations. To truly capture that Miss California look, you'll need to consider every aspect of beauty.
Finding the Perfect Outfit
During the pageant, each contest shows off various outfits across several categories. Of course, the real Miss California contestants have their outfits custom-designed for the occasion, but you can still approximate the general style they embody.
The most important categories are the swimsuit and evening gown stages. While not everyone considers a swimsuit a great Halloween costume option, evening gowns provide ample opportunity for creativity and self-expression.
The gorgeous gowns worn by Miss California contestants have changed so much over the years. The past few years have seen a very strong trend toward anything that sparkles and shines with designs incorporating satin weaves and sequins.
While you might not find something quite on par with the real thing, you should be able to find plenty of sequin dresses at your local thrift shop.
Doing Your Hair
Pageant hairstyles are often major trendsetters, and if you watch a Miss California USA pageant, you'll actually see many unique hairstyles. However, the general trend is long hair with end curls. If you plan on going as Miss California this year for Halloween and don't have time to grow your hair out, you can always try a wig to imitate the look.
If you have long hair, you can visit your local stylist, and they should be able to replicate this look fairly easily. A spot perm can deliver a truly stunning look that will be suitable for your costume and could become your regular hairstyle as well.
Choosing Your Makeup
Makeup is a big deal during any beauty pageant, so the style of makeup to go with your costume won't be anything like what you wear day to day. Preparing for a pageant is much more like getting your makeup done for a wedding and is likely even more involved.
If you aren't concerned about spending a little extra to really have your costume stand out, you can have a professional do your makeup. If you tell them what you're going for with your costume, they should be able to provide you with an absolutely perfect look.
If you're doing your own makeup, you should take the time to really focus on the eyes. A wide-eyed look is what most pageant contestants are going for. Eyeshadow, liner, and false lashes all play into creating this effect. Consider bold eyebrows that use both an eyebrow pencil and white highlighter to achieve stark contrast.
Achieving the Perfect Smile
If you've ever seen a Miss California USA pageant (or any other beauty pageant), you've probably noticed that the contestants are always smiling. This is an incredibly important element in communicating their personalities, so you can't really look like Miss California if you're hiding your smile.
Contestants will have had some form of teeth whitening, and the specific type they use will vary depending on their individual needs. Those who avoid coffee, wine, tea, and tobacco might not need all that much help—although they'll likely use whitening toothpaste or strips at the very least.
Immediately ahead of the pageant, many contestants will have in-office whitening done by their cosmetic dentist in Newport Beach.
This fast, straightforward cosmetic treatment can brighten smiles by as many as 5 to 10 shades in a single appointment that takes less than an hour. The contestant could even brighten their smile the very day of the pageant, stopping at their dentist's office on the way!
Professional at-home whitening is another option to brighten your teeth. Your dentist can provide custom trays and a special whitening gel. You can achieve noticeably brighter teeth by applying the gel and using the trays for about half an hour each day for a week or two.
For contestants with other dental issues, options like veneers, crowns, gum contouring, and more can transform any smile into one that looks natural, proportional, and bright!
Start your Miss California transformation.
If you'd like a gorgeous smile fitting for a Miss California USA winner, you can count on Dr. Dimple Desai at Luminous Smiles. Dr. Desai is a cosmetic dentist in Newport Beach who has worked with actual Miss California pageant winners. You can contact Luminous Smiles today to schedule your appointment.