My Dentist Says They're Kois Trained—What Does That Mean?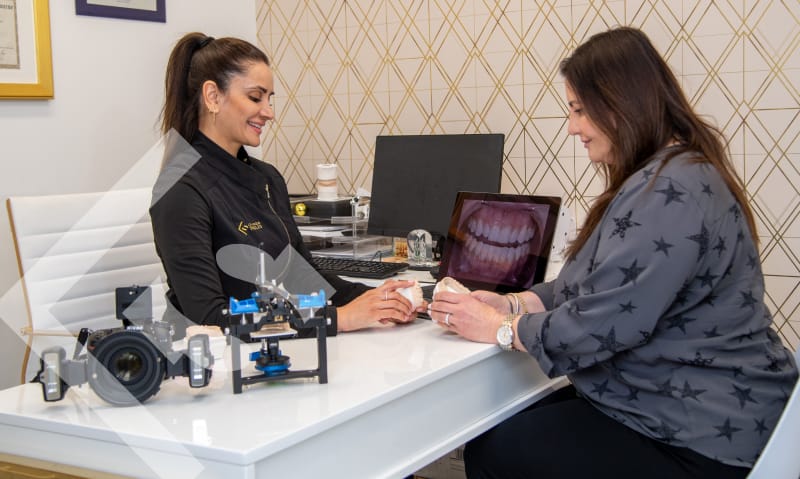 What Sets Some Cosmetic Dentists Apart
Every dentist goes to dental school, but there are some dentists who go above and beyond their basic requirements because they are passionate and driven to create masterpiece smiles. If your dentist tells you that he or she is a Kois trained dentist, you can stop your search for a dentist because you have found a provider that is one of the top ranked in the world. Comprehensive cosmetic dentistry in Newport Beach is hard to find because there are so many choices, but when you meet Dr. Desai, you'll have found the most highly accredited and committed cosmetic dentist around.
What qualities do people want in their dentist?
A high-quality dentist is one whose desire to learn doesn't end once their school or residency program is over. These rare, specialized dentists understand that dentistry is a constantly evolving field and that it takes more than just dental school to reach an exceptional status. Quality dentists strive to learn and understand the most advanced dental techniques and hone their skills to provide truly excellent care for their patients.
When patients search for the best dentist, they want one who is committed to patient care, which means listening and understanding the needs of the patient. Dr. Desai provides highly personalized care by taking the time to approach each patient's individual dental needs and designing a treatment plan that is most beneficial for them. Not all patients need or want the same things, and Dr. Desai takes all this into consideration by looking at the whole person, not just the mouth.
A quality dentist is one who goes above the average requirements. Dr. Desai is the only female in Newport Beach who is accredited with the American Academy of Cosmetic Dentistry, a highly respected and rigorous program. When you speak to a dentist who invests their time in learning about the newest and safest dental techniques, you will feel comfortable and even excited to be in the dental chair.
What is the Kois Center?
There are hundreds of continuing education courses designed for dentists, but each one is not designed equally. The Kois Center is one of the only programs in the U.S. that conducts and publishes independent dental research based on scientific evidence.
Dental professionals at the Kois Center are committed to networking and collaborating with other dentists who want to provide comprehensive care in their practices and improve the oral health of their patients.
Their small class size and mentorship program are designed to create dentists who want to learn cutting-edge dentistry without any influence from outside sponsors or vendors. It is solely based on the highest quality of materials, techniques, and equipment to give patients the best dental care possible.
What type of dentist pursues Kois training?
Dr. Desai is not the type of dentist you come across every day. For a dentist to commit further study to understanding the relationship between cosmetic dentistry and biomechanics is beyond passionate. It takes a unique dentist to pursue additional training from the Kois Center because it is a network of dental professionals who want more than average training.
Dentists must be committed to lifelong learning when they train with Kois. The Kois Center is not a weekend course or an overnight class to help someone become proficient in cosmetic dentistry. It is an advanced way of thinking and training to help those like Dr. Desai enhance their professional and personal growth.
How Dr. Desai Embodies the Kois Mission
A Kois trained dentist is one who is dedicated to patient-oriented research and clinical care and wants to perform treatment that has solid scientific backing. Dr. Desai's mission is to provide patient care that improves lives by understanding how all areas of dentistry support each other.
In order to provide the highest level of aesthetics and quality care, Dr. Desai focuses on long-term scientific studies to ensure she is using the best techniques. In addition to the Kois Center membership, she maintains a well-respected status as a Diplomate of the International Dental Implant Association and accredited member of the American Academy of Cosmetic Dentistry.
The Kois Center is a highly advanced clinical program that has cutting-edge courses for dentists looking for the most exceptional instruction in aesthetics, implants, and biomechanics. It is truly a comprehensive program that attracts the most dedicated dentists around the world. To schedule an evaluation with Dr. Desai, please call our office or fill out our online appointment-request form.