The Ultimate Goal of Dental Veneers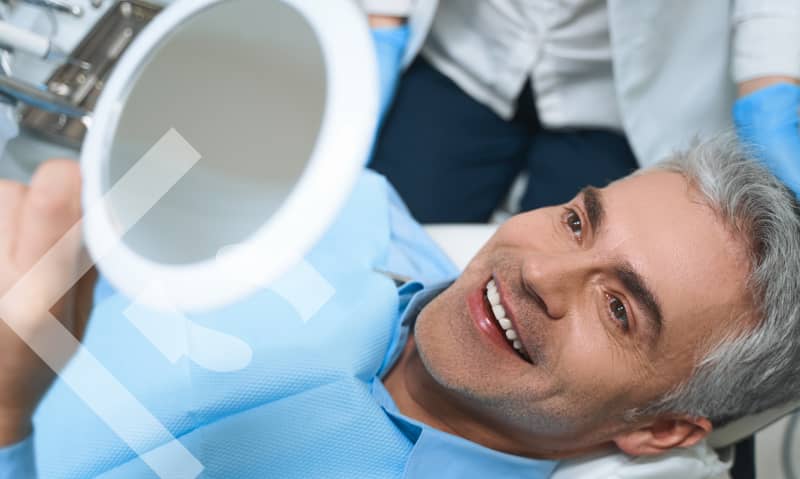 5 Reasons Why Dental Veneers Might be Right for You
Today's dental consumers know that a healthy, bright, white smile can enhance their entire appearance. Shiny, white teeth make us appear healthier, younger, and more successful. Perhaps more importantly, a healthy straight smile makes us feel younger and more successful too. But when our smiles aren't straight, bright, or white, we're less inclined to smile at others. This can put others off and jeopardize our self-confidence. Thus, cosmetic dentistry treatments have been growing in popularity over the years, especially as patients have begun to prioritize their smiles and oral health. Dental veneers tend to fall high on the list of cosmetic dentistry treatments to consider as part of a smile makeover.
What are dental veneers?
The entire goal of dental veneers is to correct discoloration, unevenly shaped or sized teeth, overlapping or crooked teeth, gaps between the teeth, or damaged teeth. The greatest benefit is that if you have more than one of these dental concerns, veneers can fix it all in one go. Well, what exactly are veneers? Also referred to as porcelain veneers, dental veneers are thin shells that are adhered directly to the front of your visible teeth. Veneers can't, however, replace missing teeth, nor can they be placed on teeth that have cavities or tooth decay. But if you are indeed a candidate for dental veneers, the results can be life-changing in a good way.
Patients elect to get dental veneers for a variety of reasons. And determining if they are right for you is a personal decision. Consider the following 5 reasons why dental veneers might be right for you if you have discoloration, unevenly shaped or sized teeth, overlapping or crooked teeth, gaps between the teeth, or damaged teeth.
1. Dental veneers can correct a myriad of issues.
We're not trying to sound like a broken record, but dental veneers really are a dental miracle. Not only can they correct discoloration, but they can help with unevenly shaped or sized teeth, overlapping or crooked teeth, gaps between the teeth, or damaged teeth. Rather than one treatment for this and another treatment for that, dental veneers can correct all of these issues in just a few easy visits to your dentist in Newport Beach, CA.
2. Your smile will get an immediate boost.
Your smile is often the first thing others note about you. But not only does your smile create one heck of a first impression, but it also creates a second, third, maybe even fourth impression—you get the picture. When we are pleasant to look at, others take us more seriously and are often more open to communicating with us. A smile creates that welcomed feel for others and tells them that you are confident in who you are. Your smile can also suggest to someone else that you are worth getting to know.
3. Dental veneers are minimally invasive.
As we mentioned a bit earlier, dental veneers are affixed to the front side of your visible teeth. To place your veneers properly, Dr. Desai will remove a thin layer of your dental enamel so the veneers can fit over the front of your teeth without creating a bulky or fake look. Preparing your teeth for veneer placement is the most invasive part of the entire procedure, which means we can preserve the majority of your natural tooth structure.
4. Veneers aren't a miracle fix, but they sure are close.
We often hear patients tell us that their results are a miracle fix for the teeth they don't like. But are dental veneers the miracle fix that people seem to think they are? Yes and no. Dr. Desai has never embraced a one-commodity-fixes-all attitude. After all, what might be suitable for another patient isn't necessarily what is right for you. Besides, your teeth might need more than one solution to give you the smile you want. This all said, if you do decide that dental veneers are right for you, you'll be sure to reap some profound benefits.
5. You'll experience immediate results.
Though getting dental veneers does take a few appointments, you'll see dramatic and immediate results once they are placed. Check out our smile gallery, which shows pictures of veneers before and after so you know what to expect. Plus, most of our patients are fully acclimated to their new dental veneers in about two weeks. Though you might experience some minor discomfort in the first few days, you will also experience gradual improvements each day. Before you know it, you'll be used to your veneers, and you'll be so pleased that you'll be wondering why you didn't visit Dr. Desai at Luminous Smiles sooner.
Visit Luminous Smiles and see why so many patients flock to Dr. Desai for dental veneers and smile makeovers.
If you live or work in or near Newport Beach, CA, have cosmetic concerns or worn teeth, or want excellent quality dentistry, Dr. Desai will be sure to deliver. Whether you are a celebrity or executive who wants discretion in their treatment or you just want to be treated with personal care by a professional who offers outstanding excellence, knowledge, skill, and accreditations, Luminous Smiles is the practice for you.
Dr. Desai is the only female American Academy of Cosmetic Dentistry–accredited doctor in Newport Beach, making her a popular choice among patients of all backgrounds. Book an appointment today for your smile makeover consultation so you can get answers to your frequently asked questions about dental veneers and see if they are the right choice for you.