10 Myths About Full Mouth Rehabilitation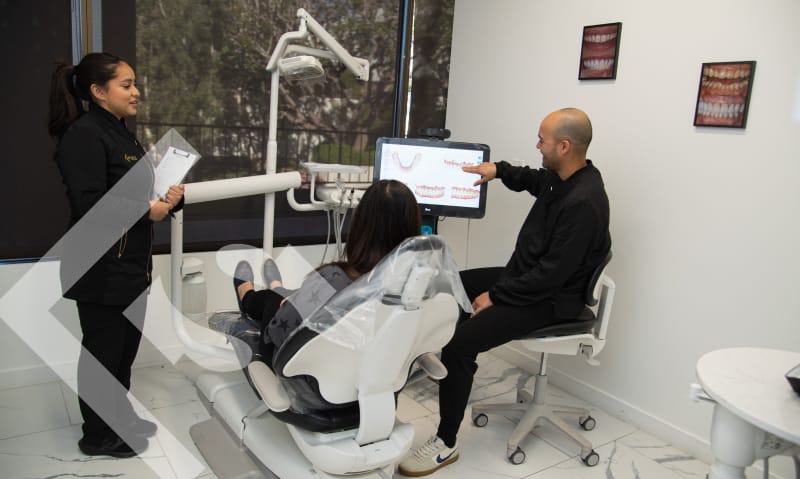 Debunked Misconceptions About Smile Restoration
Experiencing extensive or complete tooth loss can be an emotional roller coaster. Modern dentistry offers solutions, but many people who need full mouth rehabilitation may not be sure whether the information they've heard is true or false.
Here are 10 common myths about full mouth rehabilitation, dental implant surgery, and the repercussions of tooth loss.
Myth 1: Everyone has missing teeth. It's normal.
Tooth loss occurs for many reasons, and although it is frequently seen in adults, it isn't an unavoidable situation. In fact, statistics show that each generation keeps more and more of their natural teeth for a longer period of time. This is primarily due to an increased awareness of how vital maintaining optimal oral health is. If you've already experienced tooth loss, your dentist can help you keep your remaining natural teeth and fill in the gaps at the same time.
Myth 2: Missing teeth don't actually cause problems.
The problem with missing teeth isn't only cosmetic. Missing teeth lead to decreased jawbone density and facial sagging, and remaining natural teeth will shift toward the gap and become misaligned. You can also experience increased risks of cavities and gum disease. Moving forward with full mouth rehabilitation is the only way to regain a smile that's full and healthy.
Myth 3: I'll just wait and get dentures if I need to.
Dentures can accumulate food, restrict your diet, cause gagging and oral sores on the gums, and contribute to bad breath. Not to mention the underlying worry of them slipping out of place when speaking with someone. Dentures provide only about 40% of natural teeth's function and strength, and wearing them leads to eventual jawbone and facial muscle shrinkage. Skipping the dentures and moving forward with dental implant rehabilitation will save you time and frustration.
Myth 4: Any dentist can perform a full mouth rehabilitation.
The outcome of your full mouth rehabilitation rests on the knowledge and training of your dentist. You want to choose a dentist with years of experience and examples of past restorations they've successfully provided other patients. Dr. Desai goes the extra mile by carefully analyzing each patient's temporomandibular joint (TMJ) to ensure new teeth are correctly positioned for full, natural function. 
Myth 5: Dental implants are risky and unreliable.
Despite the steadily growing demand for dental implants, the myth that they are risky still makes the rounds. The truth is dental implant restorations have a significantly high success rate of well over 95%. Your dentist will ensure you're an ideal candidate for dental implant surgery before moving forward, and they'll give you essential instructions on how to care for your new implant after surgery to increase your success.
Myth 6: Replacing all my teeth would take too many implants.
Traditional dental implants involve replacing one tooth with one implant post. However, if you have extensive or complete tooth loss, this doesn't mean you'll need implant posts for each missing tooth. Instead, implant-supported dentures will be used to treat extensive tooth loss. This minimizes the number of implant posts you'll need to support the denture. An experienced dentist can replace an entire arch of teeth with only four to eight implants.
Myth 7: People will be able to tell my smile isn't real.
Today's dental restorations are shockingly realistic in appearance. Dental labs and their gifted technicians can shape and color prosthetic teeth, dental bridge pontics, and dental crowns to mimic natural teeth with incredible accuracy. If your smile has a mix of natural and prosthetic teeth, these techs will ensure your prosthetics blend in seamlessly with the rest of your smile.
Myth 8: Full mouth rehabilitation is way too painful.
Pain is understandably a big concern! You'll be numb during your treatment appointments so you won't experience any pain. More invasive procedures, like dental implants, can leave you feeling sore or uncomfortable for a week or two, but this discomfort is easily managed with over-the-counter pain medication. Before you know it, healing will be complete, and you'll have a stunning, pain-free smile to enjoy for decades to come.
Myth 9: All the dental work I need will be too expensive.
Full mouth rehabilitation is an investment in your oral and physical health. The upfront cost is reflected in years of confident smiles, delicious meals, and an overall elevated well-being. In many cases, investing in dental work now can save you thousands in the long run. It's also important to know that most major dental insurance providers do include necessary restorations in their coverage.
Myth 10: Full mouth rehabilitation takes a long time to complete.
Modern dentistry doesn't just yield more beautiful and realistic restorations; it also allows dentists to complete treatment plans in less time. There are many variables that determine how long your unique treatment plan will take. Still, generally speaking, most patients heal from their full mouth rehabilitation in less time than they originally thought.
Schedule your smile makeover consultation with Dr. Desai.
Do you still have questions about full mouth rehabilitation and what can be done for your smile? You can have a one-on-one conversation with Dr. Desai by scheduling a consultation at Luminous Smiles.
Dr. Desai is a highly accredited dentist with a gift for bringing an artistic flair to restorative and cosmetic dentistry. You can find examples of her beautiful smile makeovers and full mouth rehabilitations in this online smile gallery. Book a consultation at our luxurious Newport Beach, CA, office via phone or online request.