Is Your Smile Spotlight Ready? Here's a Checklist of 5 Cosmetic To-Dos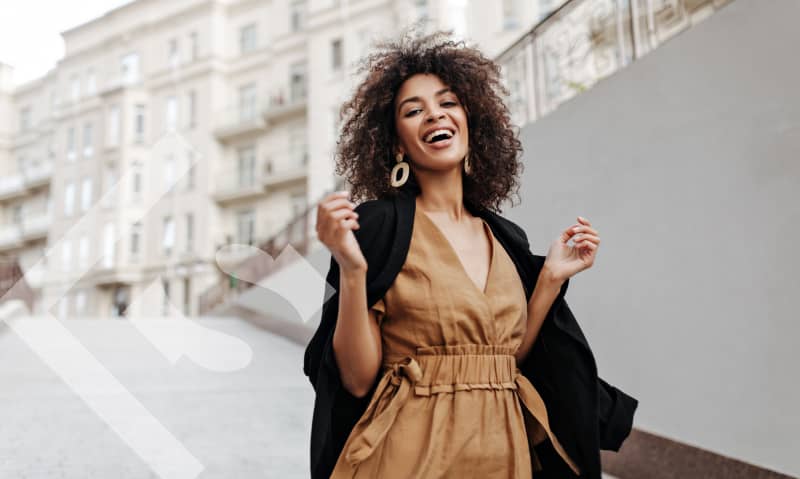 Ways to Get Your Smile Ready for Anything
Your smile is often thought of as the most important feature of your face in many social situations. This is doubled if you have an occupation like modeling, acting, or singing. Be sure to take advantage of this checklist of cosmetic dentistry options to make sure that your smile is ready, whether for your next role, or just to look and feel your best.
1. Could Invisalign improve your smile?
Invisalign is among the most versatile smile makeover options, providing effective results in many different situations. You likely already know that Invisalign can help resolve crooked teeth, but it also does much more.
If your teeth are crowded (too close together), Invisalign can help position them to improve both the aesthetics and health of your smile. They can do the same for any spaces and gaps between your teeth.
You might also have bite issues, such as an overbite or underbite. These can impact the look of your smile and increase the risk of wear, tooth decay, and jaw pain. Invisalign is a fast and comfortable treatment option for most bite issues.
2. Are you happy with the brightness of your smile?
A discolored smile is one of the first things others are likely to notice. Dealing with whitening toothpaste and strips takes too long and often doesn't deliver the desired result. If you need your teeth white for an upcoming event, then professional whitening is one of your best options for a smile makeover.
You can take advantage of in-office teeth whitening to enhance your smile in just one appointment. Custom trays and clinical strength whitening gel brighten your teeth by five to ten shades during your appointment. You'll walk out the door with a noticeably brighter smile before you know it.
Take-home whitening kits are another option to brighten your smile. We can provide custom trays and stronger whitening gel than you'll find in over-the-counter kits. This lets you achieve faster and stronger results in the comfort of your own home.
3. Worried about a gummy smile?
Do your gums seem a bit uneven, or perhaps too prominent in your smile? A gummy smile is one of the most common concerns that people have about their smiles. However, there are effective smile makeover options to resolve that issue.
Gum contouring is a straightforward procedure that can provide a more even smile. Every smile is different, so ensuring the right proportions and balance is vital. Dr. Desai develops a smile design that suits each individual patient perfectly and can achieve it with comfortable and effective gum contouring treatment.
4. Do your teeth have any cracks or chips?
Minor cracks and chips may not be a significant health concern, but they can negatively impact the look of your smile. While more serious damage may call for other options, such as dental crowns, dental bonding can quickly deal with minor defects in your smile.
This treatment relies on composite resin, the same compound that is widely used in modern fillings. Dr. Desai carefully matches the shade of the resin to your natural teeth perfectly, providing a seamless fix to any cracks or chips.
The composite resin is carefully applied and shaped to match the contours of the tooth. A UV light then immediately cures the composite resin, providing a strong and lasting fix that restores the appearance of your teeth.
5. Could veneers be the solution to revamp your smile?
Dental veneers are another one of the most versatile smile makeover options. This cosmetic dentistry treatment can resolve gaps between teeth, discoloration (even when whitening gel doesn't work), misshapen teeth, and other cosmetic defects.
To prepare it, a thin layer of material is removed from the front face of the tooth. A custom porcelain veneer is then permanently bonded to the surface, providing a flawless look that is both beautiful and durable.
Let a professional guide your smile design.
If you aren't sure what your smile needs to achieve flawless, yet natural beauty, you can let Dr. Desai develop your custom smile design. Dr. Desai takes every aspect of your personal smile and facial structure into account to create a smile makeover plan just for you.
At Luminous Smiles, we go through a thorough process to map your face when planning your smile makeover. Measuring the shape and symmetry of your face, evaluating eye, nose, mouth, and chin alignment, and assessing your buccal corridor and lips, all serve to create a smile design uniquely suited to your needs.
You can visit Luminous Smiles for a consultation to find out more about the right options to revamp your smile. Schedule your appointment with Dr. Desai today for excellent cosmetic dentistry in Newport Beach.