7 Factors That Set Excellent Concierge Dentists Apart From the Rest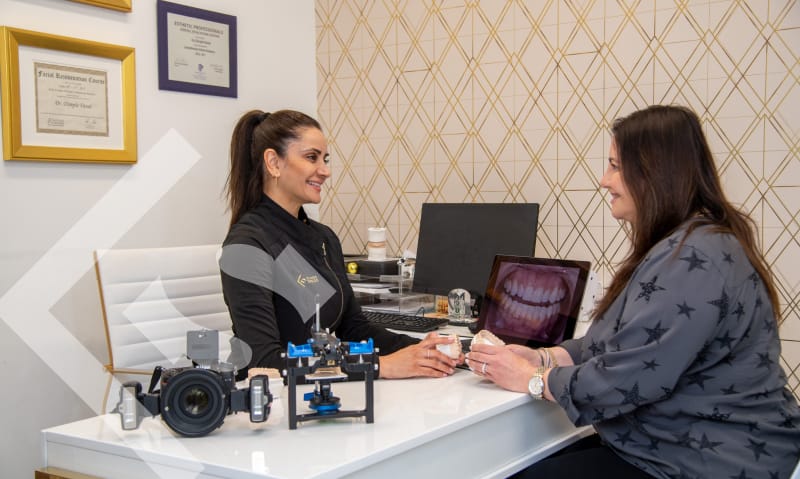 What is concierge dentistry?
For some, privacy and discretion are of the utmost importance. Celebrities, public officials, and others who live in the spotlight deserve dental visits that aren't advertised to the public. This is where concierge dentistry comes into play. If this sounds like you and you are either seeking the top dentist in Orange County or desiring a concierge dental practice in Newport Beach, then you have come to the right place.
Concierge dentistry has become a growing trend for patients who value privacy in their oral health services. And while most concierge dentistry services are geared toward celebrities and other public figures, this is a service that anyone who values their privacy can appreciate.
Simply defined, concierge dentistry accomplishes the following:
Unique business hours tailored to your needs (Many concierge dentists have standard operating hours but are available outside-of-hours for the patient with specialized requirements.)
The ability to get you in immediately in the event of a dental emergency (Concierge dentists often have smaller teams and take on fewer patients, affording them the flexibility to be available in the event of an emergency.)
Unique payment terms that can avoid the hassle of insurance and ensure the discretion that many patients both desire and demand
Unlimited one-on-one time with the dentist, not just at the end of your appointment
What sets an excellent concierge dental service apart from the rest?
But if you are a patient or patient's assistant familiar with concierge dentistry, you might wonder what sets an excellent concierge dental service apart from the norm. And we get it—not all concierge dentists are the same.
It all starts with the dentist. At Luminous Smiles in Newport Beach, our patients get access to Dr. Desai, one of only 490 dentists worldwide to earn American Academy of Cosmetic Dentistry accreditation. But we know it is more than that too.
Our patients can expect to experience the following concierge dentistry benefits:
Flexibility in scheduling: We understand the demands on your time and work with your schedule.
Privacy and discretion: We understand the kind of privacy that celebrities and public officials need.
Comfort: Many of our well-known patients work grueling hours and are under continuous demand. When you visit Luminous Smiles, we'll pull out all the stops to make you comfortable, including blankets and pillows to help you relax in the dental chair. We've also invested in dental technology to give you a great experience that gets you in and out of the dental office quicker.
Training and credentials: You don't want just anyone working on your teeth. And our patients want to know that their dentist has put in the time and effort to be the best of the best, just like they have. Dr. Desai has the training and accreditation to be the best dentist in Newport Beach. Dr. Desai made the list of the national 40 Under 40 dentists in 2020 and was voted a Top Dentist in Orange County winner in 2020, 2021, and 2022.
Transportation and accommodations: We welcome patients from across the country and globe for dental treatment from Dr. Desai. Our team knows the best of the best places and can help book your transportation to and from the airport.
Lodging and dining: Though some of our patients visit just for the day, others sneak in a trip to the dentist while enjoying all that Newport Beach has to offer. For these patients, we can help with lodging and dining reservations so that you can simply show up and enjoy.
Security: Unfortunately, the need for security and personal detail just comes with the job for many of our patients. Whether you are trying to dodge the paparazzi or you require additional security to help protect you at any point along the way, we have the connections to make it happen.
Dr. Desai and Luminous Smiles are your concierge dentistry partners.
You deserve the privacy and respect of a dental visit on your time and in your own way. So whether you seek cosmetic dentistry, need preventive care such as a professional dental cleaning and oral evaluation, or you need a crown, we've got you covered.
Have your assistant request an appointment by giving our office a call or completing our easy-to-use online form. We'll ensure to book your appointment so that you can stay on schedule while prioritizing your oral health.