Invisalign Aftercare: Everything You Need To Know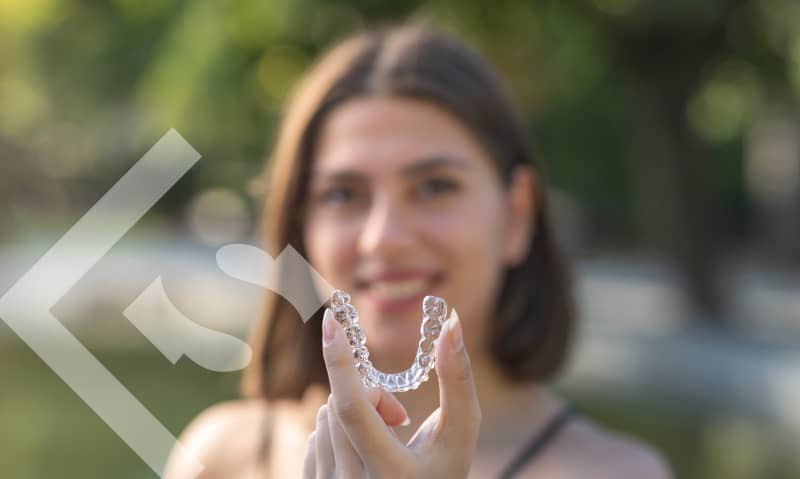 What Happens After Invisalign Treatment
Invisalign is one of the most popular teeth-straightening procedures around, and many adults and teens opt for Invisalign thanks to its nearly invisible appearance. Another great advantage is that you don't need to alter your diet with Invisalign, so you can still enjoy all the foods that you can't eat with braces.
Most Invisalign treatment plans take 12 to 18 months to complete. During that time, you'll wear your clear aligners for 20 to 22 hours a day, replace them with the next set every two weeks or so, and take great care of your oral health at home and with regular cleanings.
But what happens after Invisalign treatment is finished? Here's a breakdown of the most important things to know about orthodontic aftercare.
Invisalign Refinements
Sometimes when you're at the end of your Invisalign treatment, your dentist will notice that your smile's progress is a little off track. Although Invisalign software is very precise in creating treatment timelines, the truth is that teeth can be unpredictable.
A complicated misalignment or a bout of illness that kept you from wearing your aligners for a period of time are two common reasons why your smile progress may be a bit behind. When your primary treatment plan ends but your smile still needs help, your dentist may recommend continued care with Invisalign refinements.
Invisalign refinements refer to additional clear aligners needed after primary care is completed or near completion. Your bonus aligners may also have attachments to further help move your teeth into the best position possible. Attachments are tiny tooth-colored "bumps" that your dentist applies to your teeth in specific spots to help the aligners grip better.
You will wear your refinement aligners for 20 to 22 hours daily for an average of 3 to 6 months until your teeth are finally in their correct positions.
Wearing a Retainer
Wearing retainers after Invisalign is a crucial step in orthodontic aftercare because they protect the time and money you've invested in straightening your smile. Here's why.
Even though your teeth look perfectly straight after you take out your final clear aligners, it's really only the crowns (visible parts) of the teeth that have finished shifting. Immediately after orthodontic care, your teeth's roots haven't completely ossified under the surface. Ossification is the process of bone formation, and it plays a vital role in keeping teeth properly positioned and stable.
You should wear your retainers all day for the first six months or so after Invisalign, although the ossification process can take longer in some individuals. After six months or so, your dentist may take X-rays to see how your jawbone is developing and whether or not you're ready to move on to the next phase. Gradually you'll be able to wear your aligners 3 to 5 times a week during the day and always on a nightly basis while sleeping. Always follow your dentist's instructions, as these estimates vary between patients.
It can be tempting to skip your retainers, but do your best to resist this urge. Improper retainer wear during the first year can negatively affect your smile and reverse your Invisalign results.
Even years later, it's still highly recommended to continue wearing your retainers at night. Teeth continue to naturally shift with age, typically in a forward and inward movement, but nightly retainer wear will keep your smile straight.
Maintaining Optimal Oral Health
A major advantage of Invisalign is how easy it is to care for your smile during treatment. Now that your aligners are off for good, keep up that momentum of prioritizing your oral health.
Continue practicing great oral hygiene habits, like twice daily brushing for two minutes each time, daily flossing, and using dentist-recommended products designed to meet your oral health goals. As an added bonus, now that your aligners are off, you can also look into cosmetic dental care. A professional teeth whitening session would be an amazing self-care reward for finishing Invisalign.
Remembering Your "Why"
As you navigate through Invisalign refinement, retainer wear, and other aspects of orthodontic aftercare, keep your eyes on your ultimate goal: to have a healthy, straight smile that best exemplifies who you are as a person.
You can stay encouraged by looking at your own before and after photos to see how much progress you've made. If you're still actively in your Invisalign treatment program, we recommend trying out the My Invisalign app to track your progress and share your journey with friends or family.
Invisalign Treatment in Newport Beach at Luminous Smiles
Dr. Desai can help you through every step of your Invisalign journey, from your initial consultation to all facets of orthodontic aftercare and beyond. She is a highly accredited dentist that provides comprehensive dental care, including preventive, restorative, and cosmetic dentistry. For questions about Invisalign or to book an evaluation, call Luminous Smiles to schedule a visit.