Find a Cosmetic Dentist Who Can Show You Incredible Before and After Results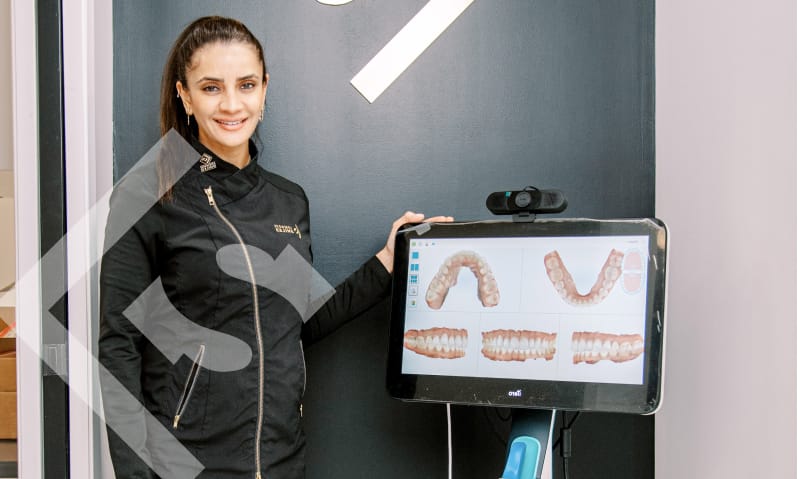 Cosmetic dentistry is an art.
A cosmetic dentist can work wonders for both the appearance and function of your smile with treatments like whitening, veneers, crowns, and so much more. Your treatment will have a lasting impact on your appearance and self-confidence, so it's essential to find a cosmetic dentist who's just right for you.
All types of dentistry require some amount of intuition from the dentist, but cosmetic dentistry requires more. While other procedures might have by-the-book instructions to follow, every cosmetic dentistry treatment requires your dentist to develop an appropriate match to your natural teeth.
For the best possible smile makeover, you need a cosmetic dentist who is committed to their art. It takes years of experience and technique development to provide consistent excellence in dental design in Newport Beach, CA. It's your smile, so you shouldn't settle for anything less than the best.
Find a dentist who treats you like an individual.
The most important element of smile design dentistry is the personal approach that every procedure requires. Whether you want a crown, Invisalign, bonding, or any other procedure, you need a dentist who will develop a personalized treatment plan to address your unique needs.
There are no one-size-fits-all solutions in cosmetic dentistry. This makes developing effective treatment plans a challenge, but getting the results you want will depend on your ability to find a dentist who's willing to go the extra mile. If you do find that dentist, you'll be able to achieve the smile makeover of your dreams.
What to Look for in Your Cosmetic Dentist
Artistry and commitment can be somewhat difficult to gauge. However, they go hand in hand with a few other criteria you can use to judge potential cosmetic dentists. Try to find a practice that provides dental design in Newport Beach, CA, and meets these key requirements.
Credentials
Credentials are a great place to start looking. You can find out what education, training, and accreditation your dentist has through their practice's website. An accreditation from the American Association of Cosmetic Dentists (AACD) is the gold standard, so look for that!
Referrals
Talking to an existing patient can be a great way to find out more about any dentist. If you know someone who has visited that dentist in the past, ask them about their experience and results. Of course, you can also find reviews and testimonials online for established dental practices.
Consultations
When it comes to any type of cosmetic dentistry, you should find a dentist who is willing to start out with a simple consultation. You can take this time to get to know them better and judge for yourself whether they're the right dentist to handle your cosmetic dentistry needs.
Experience
All practicing dentists will have experience through their training and residency, but looking for a dentist with more experience can help. It's even better if they've been established in your area for years because you'll be able to judge them based on their local reputation.
Results
Of course, the real reason behind all of these methods for judging a potential cosmetic dentist is to find out whether you can get the results you're looking for. You can hear about results from friends or from online reviews, but there's another way to get a great idea of what any dentist has to offer.
Check out their smile gallery.
An established cosmetic dentist should show you a smile gallery to give you an inside look at what their practice can do. This is simply a collection of before-and-after pictures showing the teeth of patients they've treated. Ideally, you'll want to see examples of cases that underwent the specific treatment you need.
Dentists can only publish photos of the patients who've consented, so this can limit the number of examples that are available online. However, a greater number of patients allow their results to be shown only during in-person consultations. If you ask your potential cosmetic dentist for more examples, they can likely provide you with some.
Finding the Artist to Handle Your Smile Makeover
When you're going through the process of finding a cosmetic dentist, remember to take your time and apply these tips rigorously. You should consult with several cosmetic dentists, then make your choice based on their experience, their results, and your personal connection.
If you're looking to improve your smile with cosmetic dentistry, you can reach out to Luminous Smiles. Dr. Desai provides expert dental design and treatment so you can achieve the smile of your dreams.
With AACD accreditation and a commitment to providing excellence in cosmetic dentistry, Dr. Desai will develop the perfect treatment plan to meet your unique needs.
Contact Luminous Smiles to schedule a consultation today.